A convenient way for you to purchase and refill professional grade supplements and natural health products. Ordering online is safe, easy and fast—products will be shipped directly to your home or workplace within just a few days.
Here you will find products chosen by Dr. Diana Semjonov ND and can be purchased by patients here.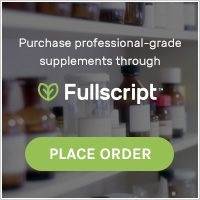 How it works:
---
Did you know…
A Canadian study that was published last fall found that 1/3 of the herbal supplements tested did not contain ANY of the main herbal ingredients listed on the label!
What are clinical-grade supplements?
Right now the supplement is like the Wild West! Pretty much anyone can create a supplement and begin selling it to the public with little regulations.  That is why I'm offering an online dispensary that only carries high-quality products that undergo rigorous testing from both internal and external sources.
What questions should you ask before purchasing a supplement?
What part of the plant has been used (if it is a herb?), whole plant, leaf, root,…
Is it organic?
Was is sustainably harvested?
Where was the product made?
Is it standardized?
Is the company reputable?
The supplement industry has little regulations which is very alarming considering how many people use them on a daily basis. As a naturopathic doctor, I always ask my patients what supplements they are currently taking and the brand. I only trust supplement companies that allow their products to be tested by outside agencies and have trusted suppliers for their ingredients.